Crackley Hall Take The Meredith Cup
06 May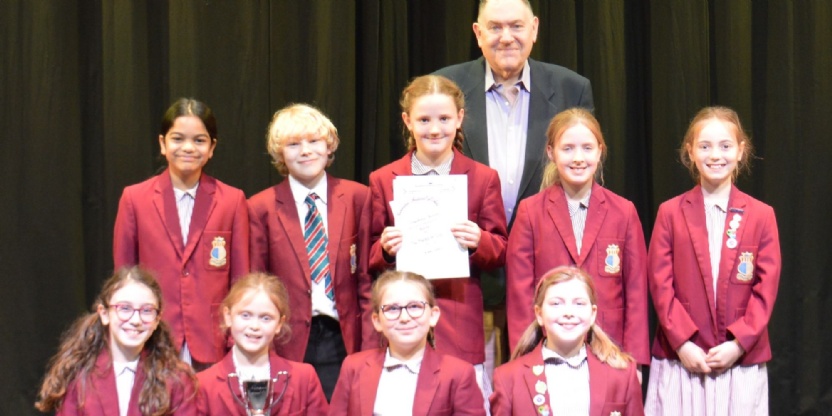 Nine pupils from Crackley Hall School are celebrating after winning the coveted Meredith Cup for Choral Speaking at the Nuneaton Festival of Arts on Tuesday 4 May.
Competing in this highly competitive festival is an annual tradition for Crackley Hall, so the Junior 5 Choral Speaking Group were a bundle of excitement and nerves of their way to the event as they knew they had to be at their very best.
The group calmly got into their positions on stage in front of the adjudicator and performed Pandora's Box by Paul Perro and Refugees by Brian Bilston, beautifully. The adjudicator critiqued their performances at 'Commended' and 'Distinction' levels respectively, which landed the group a first position and the coveted Meredith Cup for Choral Speaking! The judge commented on their strong focus, control, and energy which, together with their style and skill, engaged the audience emotionally and passionately.
Drama teacher Nicki Wildey was delighted, commenting, "We are so proud of the children's commitment to the Choral Speaking club. They have worked really hard and to come first is such an achievement. They have made us, their parents and the whole school very proud."
It's a fantastic result for them all.