75th Celebrations Rounded Off With A Fabulous Gala Ball
17 May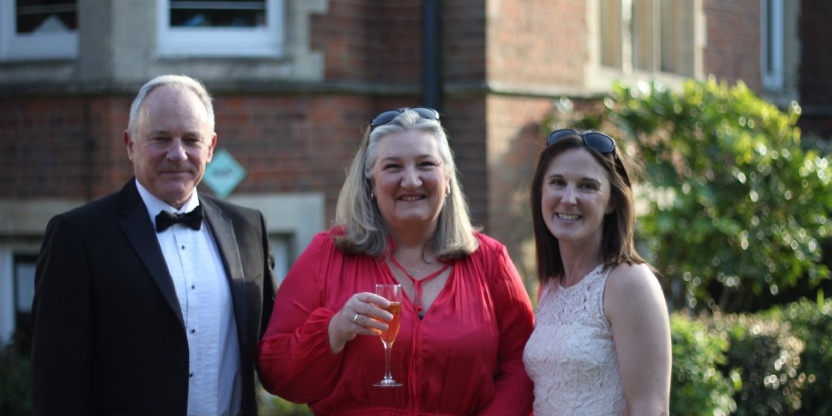 It was wonderful to welcome guests to Crackley Hall's postponed 75th Anniversary Gala Ball on Saturday 14 May, the last event of the anniversary celebrations to commemorate the founding of a school on the site.
It was a very convivial affair with over 100 guests including current and former parents, current and former staff and past pupils. The sun shone favourably as everyone enjoyed a glass of prosecco and appetising canapes on arrival. The Gables was transformed into a party venue with atmospheric lighting and impressive table decorations, setting the scene perfectly for the live music and dancing as the evening progressed. The partygoers savoured the delicious hot gala buffet. Many gave their compliments to the chef who had been preparing the food since early that morning.
Guest speaker and past pupil, Fleur Sexton, gave a heart-warming speech, sharing fond and amusing memories about her time at the convent school. It was lovely to hear her speak so affectionately of the teachers she remembered, in particular Sister Philomena, who was Headmistress of St Joseph's at the time and was a special guest at the Ball. Fleur finished with some encouraging words of how her school years had very much shaped the successful businesswoman she is now, and how a Crackley education is the best start you can give to your children.
Crackley Hall singing teacher, Shoshana Stokes, wowed the assembled guests with a tremendous performance of Never Enough from The Greatest Showman, followed by Don't Rain On My Parade from the musical Funny Girl.
The evening's entertainment continued with more live music from Revolver, a versatile Midlands-based band, who performed classic rock and pop covers from the 50s to the present day. Guests were quick to get onto the dance floor to show off their moves, while others retired to The Gables terrace to enjoy their drinks in a quieter spot; sharing memories and making the most of our Foundation Sixth Form photographers, who were on hand to take portraits of the guests and their parties.
It truly was a wonderful evening giving past pupils, current and former parents and current and former staff the perfect opportunity to celebrate the school's success and rich history.