Road Safety Visit For Reception
07 Oct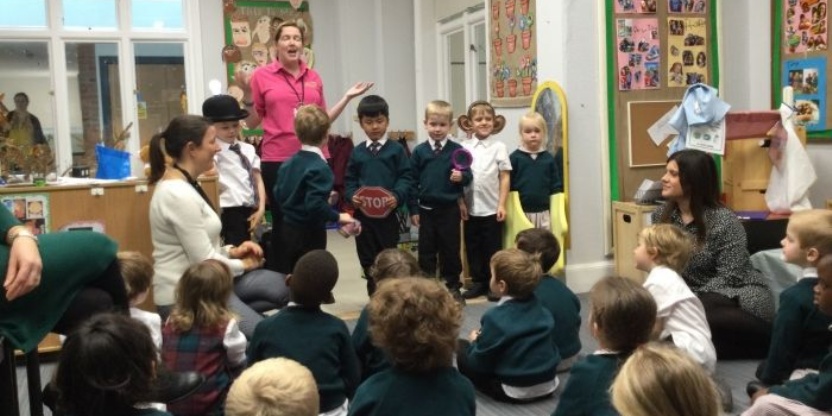 On Wednesday, Louise from Warwickshire Safe and Active Schools visited Reception to teach them how to stay safe on the roads. The children played a game, with Louise introducing six small steps to staying safe: Think, Stop, Listen, Look, Hold Hands and Walk.
The children then listened to a story about Warwick Bear, who forgot his magic thinking hat. The children learnt a song using the six words to remind him them all how to stay safe. Everyone received a sticker and a book Warwick Bear And The Thinking Hat to take home with them.
Well done Reception, it's never too early to start learning the road safety code!