Matilda, Jessie and Nell Win Junior 6 Bake Off
02 Dec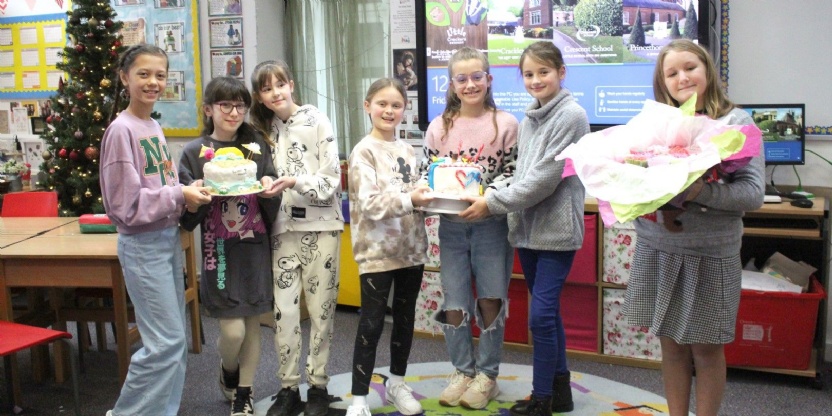 Junior 6 have been enjoying their post examination curriculum enrichment week, with a whole host of exciting activities to reward all their hard work. On Friday, they took part in the annual Junior 6 'bake off' competition and what fun they all had.
Their cakes were decorated, with the children pulling out all the stops to wow the judges and their creations made an impressive display all laid out on the tables. There were reindeers, snowmen, space odysseys, a bouquet of flowers and even a Titanic. The attention to detail and ingenuity was a sight to behold.
As is tradition, Mr Duigan came up to class to choose the winners, and he was very impressed. Congratulations to all the winners and to those who received highly commended (or highly calorific) awards and to all the children who took part so enthusiastically.
This year's winners were 1st Matilda, Jessie and Nell, 2nd Penny and 3rd Kate, Lexi and Mairen. The winning design was a candy cane cornucopia – beautifully put together by the girls.
Well done to everyone who took part!