Plenty Of Accomplished Performances At Crackley Hall's KS1 Performing Arts Afternoon
09 Feb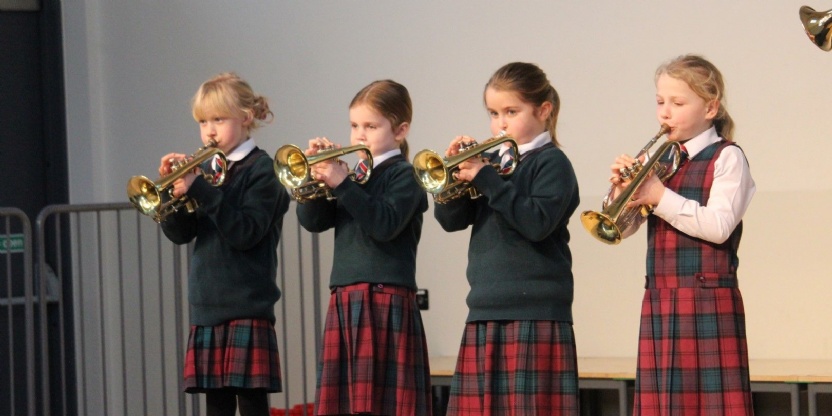 Crackley Hall's KS1 Performing Arts Afternoon took place on Wednesday 8 February. The concert featured music, poetry and song, and parents, family and friends gathered excitedly in the hall to enjoy the celebration of the talent of our younger pupils.
The Musical Theatre Group opened proceedings with a lovely, lively rendition of Thumbelina, before Music Captain, Isabella, showcased the standard of performance that our older children go on to achieve, delivering an accomplished performance of Whirlwind on her trumpet.
Then Junior 1 came on stage and sang The Wreck Of The Amphitrite enthusiastically, and stayed on stage to play a lively Sleepless Night on recorder.
Up next were the Brass Ensemble playing Hot Cross Buns, then the Violin Ensemble who cleverly fingered Kangaroo before Sloane spoke slowly and clearly as she carefully enunciated her poem Sound's Good.
Junior 1G then performed their poem My Teacher's Going Crazy, followed by Junior 1H performing Red Riding Hood. Cleo delivered a super violin solo of Polly's Polka and Ashley was just as good playing Old Macdonald on the flute. Jai was word perfect as he recited his poem Clouds.
Then it was the turn of Junior 2 who delivered a fantastic performance of Hats and stayed on stage to play the traditional rhyme London's Burning on recorder, before finally bringing the afternoon to a close with a super rendition of their poem On Top Of Spaghetti.
Our enormous thanks and congratulations go to all our accomplished performers who took to the stage in front of their proud parents, and of course to their teachers who have worked so hard to help them achieve so much.