Junior School Orchestras Put On An Impressive Show
08 Mar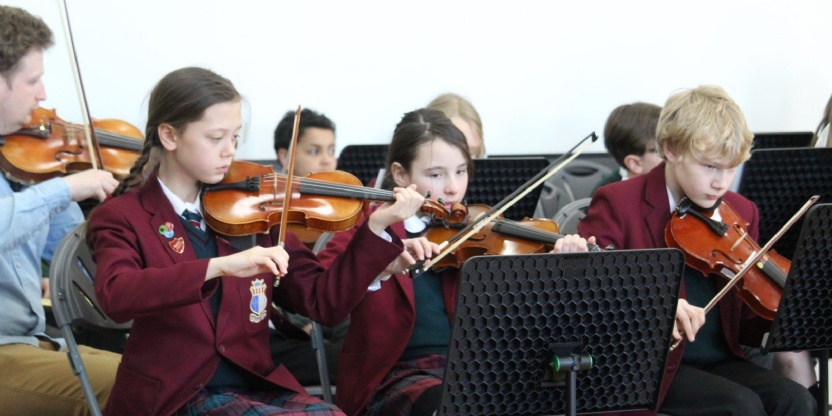 On Tuesday 7 March, Crackley Hall's musicians visited fellow Foundation junior school, Crescent School, for an orchestral workshop.
It was a great opportunity for the young virtuosos to work together, with 11 members of Crackley Hall's Orchestra joining 12 Crescent instrumentalists for a day designed to develop and stretch their music and performance skills.
Pupils from both schools worked under the guidance of Crescent School's Director of Music, Julie Barnes, and Crackley Hall's Director of Music, Susan Olden, to prepare and rehearse pieces ready for an impromptu afternoon performance.
The children relished making music, especially in such a big group. They worked hard to prepare the dramatic Star Wars theme and the moving I Dreamed A Dream from Les Misérables, both pieces testing the players' technical and music-reading ability.
At the end of the day parents were welcomed into school to watch a short performance. The concert was superb, and as well as featuring the full 24-piece orchestra playing their now near perfect pieces, it also included solo performances from Julia Kozhan and Grace Aston from Crackley Hall and Zahra Nadeem and Hattie Little from Crescent School.
Mrs Barnes and Mrs Olden, commented, "We had a very successful day and the pupils enjoyed collaborating together. They achieved a very high standard of performance, learning challenging music in a short space of time, it was a great opportunity for them all to play with so many other talented musicians. Thank you Crackley Hall for joining us today."