Crackley Celebrates British Science Week
17 Mar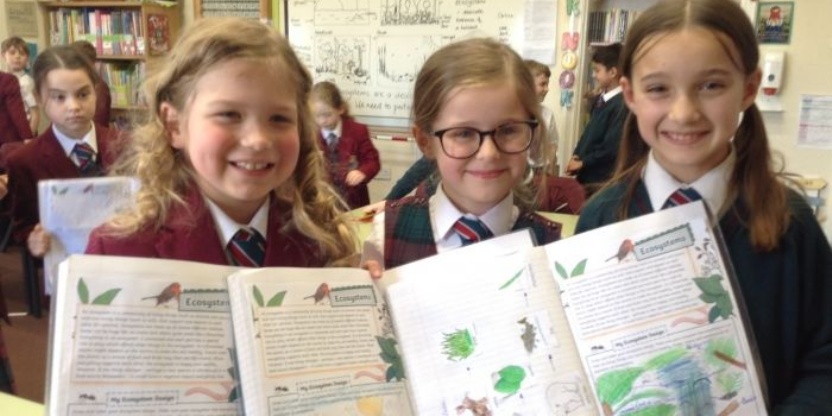 Crackley Hall School has thoroughly enjoyed celebrating British Science Week and exploring this year's theme 'Connections'.
In their Science lessons pupils have taken part in experiments and investigations designed to engage and inspire the next generation of young scientists.
In Reception and Junior 1 the children have carried out a cress experiments to see how light and water are connected to how well plants grow. They learnt that the cress seeds planted with water and in the light grow with lots of healthy green leaves. The children then thought about what they themselves need to grow up healthy and strong and made connections with what was the same and what was different to plants.
Junior 2 went out into Windmill Woods and learnt about habitats and how animals have specific needs, such as the need for shelter, or a place to keep them safe from predators. The children thought about the connections between animals and their habitats and then had fun finding different creatures and creating habitats for animals we might find in the Forest School area.
The children in Junior 3 considered the theme of 'Connections' by tracing food chains and ecosystems. The pupils worked on 'producers and consumers', and the pupils produced some stunning eco-systems.
Junior 5 and Junior 6 enjoyed being detectives and taking forensic fingerprints. Using charcoal and sticky tape they identified whether they had a loop, arch or whirl and then compared different fingerprints. They learnt that their fingerprints are unique and connected to them and how that connection helps detectives to identify individuals.
Science Lead, Julia Roberts, said, "British Science Week is always lots of fun here at Crackley Hall and this year's topic of 'Connections' has really inspired us all. Pupils have enjoyed a wide range of fascinating and fun experiments running alongside their normal day-to-day lessons."