Another Successful Outing At Regional ISA Athletics
12 May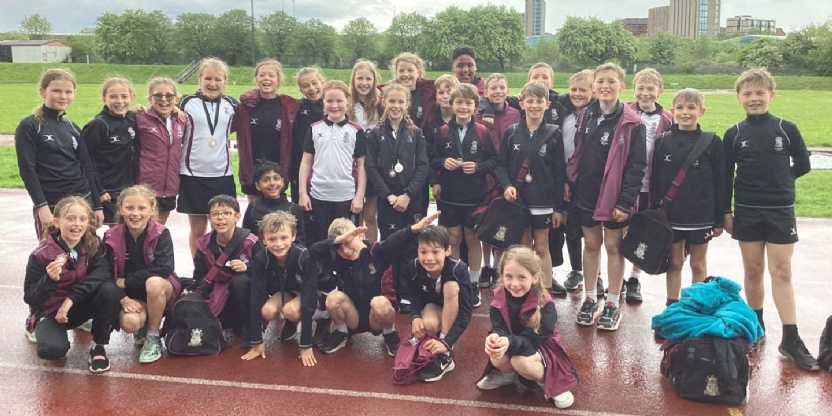 Five Crackley Hall athletes have qualified to take part in this year's ISA's National Track and Field Championships with two further athletes just narrowly missing out, after a super successful outing at the regional qualifying event.
Crackley Hall took a team of 29 Junior 4, 5 and 6 pupils to Saffron Lane Stadium in Leicester on Wednesday 10 May to compete against schools in the Midlands ISA Athletics event. Many of the children put in amazing performances and the school was delighted with so many athletes being placed in both track and field events.
In terms of team placings Crackley's Girls were first overall with both the Year 6 and Year 4 Girls teams taking top spot. The Year 5 and Year 4 Girls team both placed second while the Year 6 and Year 4 Boys team came fourth overall.
Director of Sport, Mrs Kat Vaughan praised the outstanding attitude adopted by the Crackley team. "It was a long and exciting day," commented Mrs Vaughan. "The atmosphere was amazing and our Crackley children really stepped up with team spirit second to none, with every child supporting their peers, regardless of event or year group. I am very proud that so many children have qualified for the National Championships."
Congratulations go to Emily D (J6) who qualifies for the 150m sprint, James C (J6) who qualifies for the 150m sprint, Patrick F (J5) who qualifies for the Long Jump, Leo C (J4) who qualifies for the 600m and Jessie J (J4) who qualifies for the Long Jump.
Special mention for Sienna L (J6) who was equal first in the Long Jump but just missed out on qualification when placings were decided on the athletes 2nd longest jump and to (J3) Isabel A-J who placed 2nd in the sprint final and 3rd in the 300m competing in the Year 4 competition.
These results reflect the breadth of sporting excellence nurtured through class and extra-curricular sporting opportunities across the school.