Crackley Hall Family Photographed For Prosperity
23 May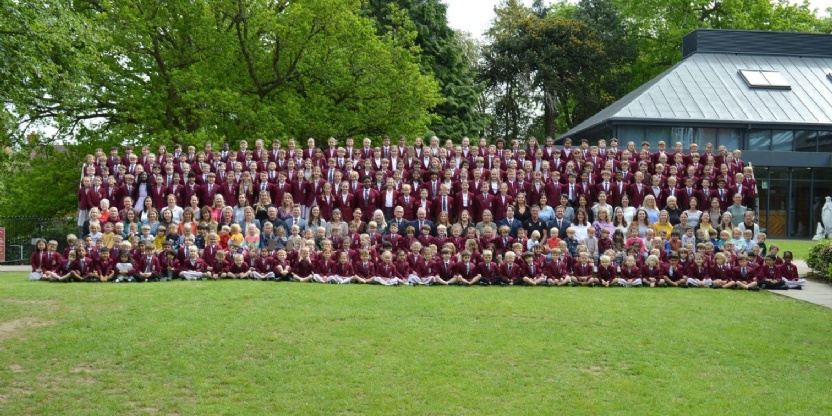 The Crackley Hall School family was recorded for posterity on Monday 22 May, a moment in time, that will now always be remembered.
The photograph, once produced, will be hung on the corridor walls, alongside the others from over the years.
Of course, the organisation of such a mass event requires military precision, exemplary behaviour and a prayer for fair weather. Thank goodness the day was dry and bright and all went smoothly and sensibly. That's another chapter in Crackley Hall School's long history successfully recorded.