Super Summer Production Peter Pan
26 Jun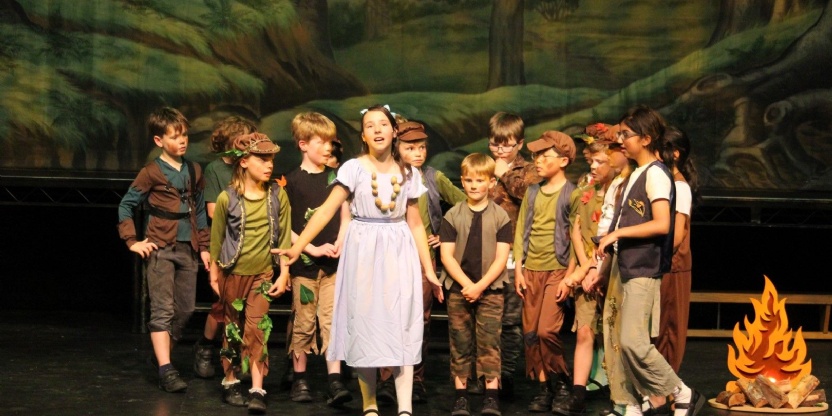 This year's super summer production was the timeless classic, Peter Pan.
The whole school show took place at the Leamington Spa Centre on Friday 23 June and saw children from Reception through to Junior 6 tread the boards in a fabulous adaptation of the tale. Crackley's children confidently took to the stage bringing the audience to their feet as they performed their numbers with passion and pizzazz.
All through the show, the crowd greeted each performance with applause and when the final number was complete, the appreciative audience went wild, clapping and cheering. Headmaster, Mr Duigan looked on proudly, Mrs Wildey, Mrs Olden and Mrs Paphitis were all delighted that after all the endless, tireless rehearsing the show was a triumphant success.
Of course no show like this could happen without the help of many, many people. Our thanks go to all of the staff involved in whatever way, all the parents for providing costumes and props and most of all to the children for working so hard at their numbers and lines.