Christmas Cheer Begins with PTA Fayre
12 Dec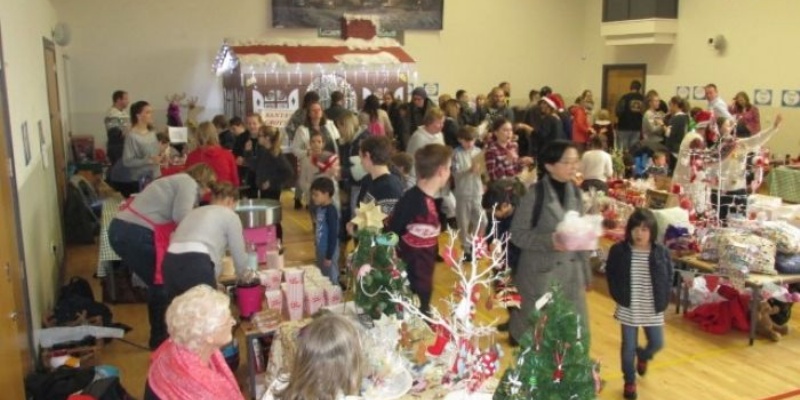 Thank you so much to everyone who supported the Christmas Fayre last weekend. It was a wonderful way to start the Christmas festivities with such a lovely community feel and despite the weather not being kind to us the PTA made a staggering £3,642.00 which is an amazing result and will be put to good use around the school.
Crackley Hall was transformed into a real 'Winter Wonderland', a festive feast for parents, children and guests, all organised by the PTA and their army of wonderful, willing helpers. There genuinely was something for everyone; tombolas spun for teddies, bottles and chocolate treats; whilst children worked in secret to prepare special gifts for parents. There were plenty of craft activities and home craft stores and even a pampering room.
The Christmas Fayre offered fine foods served at the veranda cafe or the choice of a delicious glass of mulled wine, Irish coffee or creamy hot chocolate. For the more outgoing and energetic the go-to destinations were the donkeys, the carousel or the visiting Imperial Storm Trooper.
Let's not forget that the Christmas Fayre is also a chance to meet Father Christmas in his grotto and chat with his elves. Santa reports he really enjoyed his time with the children and that he would be delighted to visit us again next year.
Thank you so much to our wonderful PTA and to everyone who helped out at our Christmas Fayre or who came along to support us on the day. It was lovely to see so many people enjoying themselves and getting in the festive spirit.