Crackley Hall Take Silver In U11 Midlands ISA Hockey Tournament
12 Nov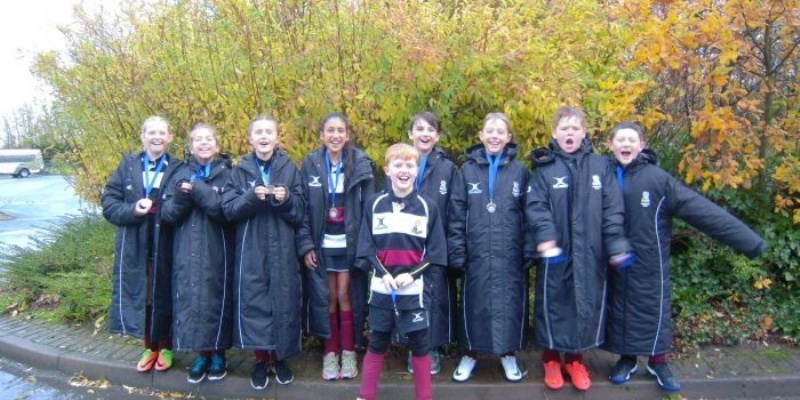 On Wednesday 7 November Crackley Hall School travelled to Cannock Hockey Club to take part in the ISA U11 Mixed Hockey Tournament. One of 12 schools from across the Midlands, Crackley took a team of nine, five boys and four girls, including Hannah Wildey, Amiisha Modi, Annamaria Kordas, Caitlin Horan, Seamus Meakins-Owens, Joe McCullough, Dylan Williams, Charlie Wilcox and Sam James.
The competition began with a first round of two pool groups of six schools. Crackley started their campaign well with a 2-1 win against Arnold Lodge and their confidence grew game by game. They saw off St Joseph's Prep 2-0, and then had a goal bonanza against Highclare with a 4-0 win. Old Vicarage, previous tournament winners, held them to a 0-0 draw, but they were quickly back to winning form in the final pool match against Twycross 2-0. Crackley finished top of pool and were through to the semi-finals.
In the semis Crackley faced Stafford Prep, their nemesis. They are a team they often meet in semi-finals, have a real close battle and then end up losing to, often in the dying seconds of the game. This time though, it was different, the team held their nerve, played superbly and were delighted with a 1-0 win.
The final was against Burton Hathow and it was a very closely contested game with nothing in it. Crackley got into good attacking positions and were unlucky not to score. By this stage in the day there were some very tired legs on the pitch and the game could have gone either way. In the end Crackley went down 1-0 to finish in second place with the silver medal.
PE Teacher, Kat Vaughan, was very pleased and commented, "This was a great competition for the children, especially as this is the first time they have actually played together. We had exceptional play from every member of the team on the day. Sam James only stepped in at the last minute and was cited as keeper of the tournament. Joe McCullough scored some exceptional goals and Seamus Meakins-Owens was dynamic in the midfield."
A special mention must also go to the PTA for the overcoats they bought for team use. The hockey players used them on the side-lines and were very grateful to have them on, as it rained literally all day!