Junior 3 Step Into The Stone Age
04 Oct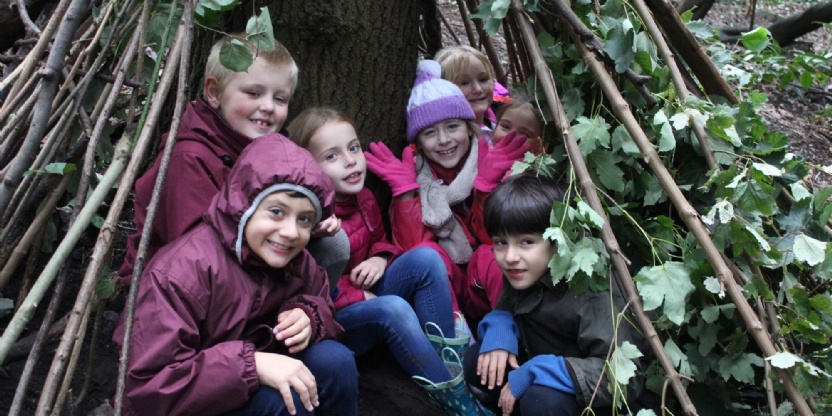 On Thursday 3 October, Junior 3 took time off from their modern-day studies and stepped back into the Stone Age when they took part in a sensational, cross -curricular, themed day.
The children spent all day out in the school's wood taking part in challenges and activities that immersed them in the lives of our long distant ancestors, the Stone Age hunter-gatherers. The experience supported the children's understanding of how Stone Age people would have lived, teaching them the skills essential for what was then a very different type of life.
Junior 3 took part in activities that included fire-making, shelter building, wattle and daub, dough-making and cave painting. Working in groups they took turns trying their hand at the essential skills every hunter-gatherer needed. They struck flints to make sparks and lit their own fires. They gathered sticks and branches and built their own shelters. They hammered in stakes and wove branches and then plastered on daub. They ground wheat and mixed the resulting flour with water to make dough. And last but not least, they got hands on and creative with charcoal to make their own cave paintings.
It was a fantastic fun-filled day of learning for all, well organised by Forest School and Outdoor Workshop Leader, Vix Powell and Crackley Hall's Forest School Practitioner, Verity Clark, both of whom came dressed in costumes that really added to the atmosphere of the day. Junior 3 headed back to the classroom excited and inspired and with a much deeper understanding of the Stone Age.
Images from the day: