Lights, Camel, Action 2 The Sequin!
09 Dec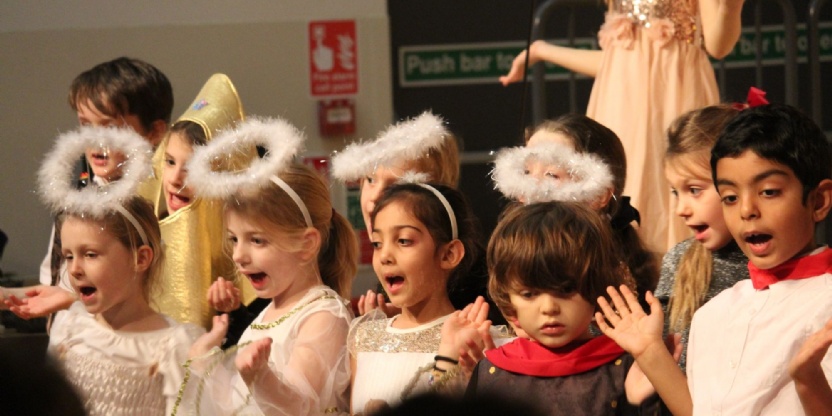 Crackley Hall School's Key Stage 1 Nativity took place on Friday 6 December. It was a modern take on the traditional nativity story.
Strictly Come Dancing inspired, it recalled the story of Mary and Joseph's journey to Bethlehem and the birth of the baby Jesus in a special, sequel edition of the much loved, well-known dance show.
The audience of delighted parents were welcomed by the enthusiastic hosts of the show and duly introduced to the judges, the very funky camel, Evie, the shyest and smallest sheep, Phoebe, and the superb Craig Revel Horwood-like Caesar, Blythe.
Hustling locals, charleston-ing camels, the shepherds' conga, balletic stars and disco angels all took to the stage in turn to perform their routines and to share their part in the special story.
It was a fabulous performance by all the children who delivered their lines with panache, danced exuberantly and sang enthusiastically.
Headmaster, Rob Duigan, congratulated all the children commenting, "Children you were absolutely fantastic." He thanked the staff involved in putting together the show and thanked the parents for coming. He even gave a special mention to Blythe whose performance as Caesar had been truly inspiring."
Well done everybody and what a wonderful week of nativities we have had!