PTA Panto A Fantastic Festive Treat
17 Dec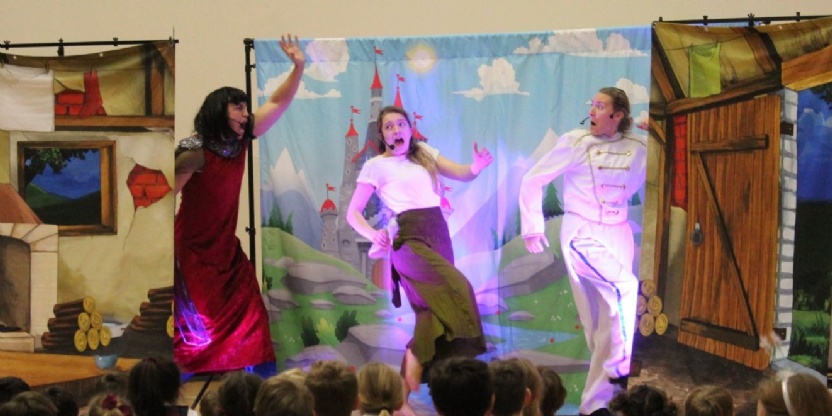 Huge thanks to Crackley's PTA for organising a festive treat for all the children on the penultimate day of the Michaelmas term.
Outside The Box Productions brought the magic of theatre into school as they performed the classic fairy tale of Cinderella. Poor Cinderella lived with her wicked step mother and ugly sisters, Chelsea and Towie and she worked hard all day with only Buttons for company. She got to go to the palace ball, courtesy of her fairy godmother's flick of the wand, where she met Prince Charming. When the clock struck 12, Cinderella had to rush away leaving behind a single glass slipper. The prince searched every house in the town until finally with the help of Buttons and Geoffrey the mouse he found his Cinderella and love conquered all.
The traditional story was told with much slapstick comedy, silly songs, quick changes and a liberal sprinkling of fairy dust. It was a hilarious show much enjoyed by all the children and a super treat at the end of a busy term.
And an extra special award for Mr Stedeford who stoically endured the attentions of ugly sister Chelsea!