Postponed - 75th Anniversary Celebrations
16 Mar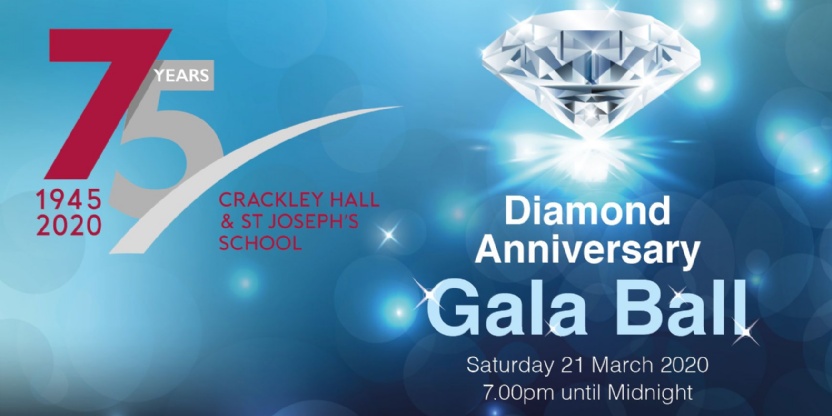 With the fast-changing situation regarding COVID-19 we are looking carefully at all aspects of the school's organisation and events. The health and wellbeing of our community is of paramount importance to us; we want to ensure the safety of our school community and to minimise the potential for the spread of any infection.
It is with regret that we have decided to cancel or postpone all non-essential, larger scale Foundation events in the coming weeks. This unfortunately affects Crackley Hall's 75th Anniversary Celebrations, including the St Joseph's Mass (now only open to school family members) on Thursday 19 March and the Open House and Diamond Anniversary Gala Ball on Saturday 21 March.
We will look to reschedule the Open House and the Diamond Anniversary Gala Ball later this calendar year.
We are sorry about the short notice and understand that this may cause disappointment or inconvenience for which we again sincerely apologise.