Crackley Enjoy Awe Inspiring Young Voices
17 Jan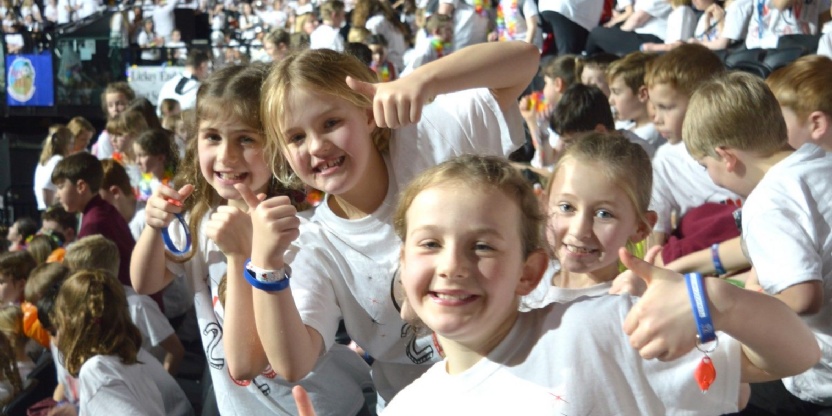 On Thursday 16 January pupils from Junior 4 and Junior 5 joined thousands of children to sing their hearts out at Young Voices, one of the largest children's choir concerts in the world.
For everyone it was an unforgettable afternoon and evening, a fabulous spectacle, a celebration of all sorts of music, an experience that will stay with them for a lifetime.
The event took place at the Birmingham Arena and, following a full afternoon's rehearsal under the inspirational conductorship of David Lawrence, thousands of school children from across the Midlands were ready to perform, to amaze the audience and to have the time of their lives.
Crackley Hall has been attending Young Voices for many years; a testament in itself to the quality of the event.
Director of Music, Susan Olden, described the occasion, "There is nothing like hearing and watching so many young people singing together. The atmosphere is extraordinary. This event provides incredible inspiration for every child no matter what their musical background is. It gives them memories that will stay with them forever. The repertoire ranged from classical pieces, through catchy television themes and on to modern day pop medleys. It is an awe-inspiring experience for everyone."
The event was an amazing experience that more than fulfilled all our expectations. We can't wait till next year!