Lots Of Lovely Lockdown Learning
05 May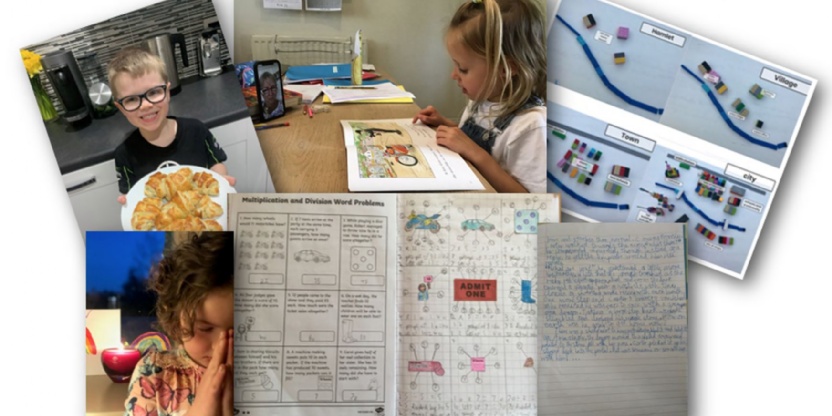 Lots of lovely lockdown learning has been taking place with Crackley's pupils continuing to show plenty of diligence and commitment to continuing their studies.
Junior 1 pupils have been amongst those going the extra mile! Especially Evie who has been reading to her Nana in Barbados. Well done also to Jessie for saying her prayers and keeping the faith and to Charlie who sent in super photos of the croissants he made as part of his language learning topic. Mrs Hardwick was really impressed with Grace who not only learned her continents but then taught them to her sister as you can see in the clip here.
Then in Junior 2, Ted has been practising his drawing skills with a happy heart, whilst Blythe built a Motte and Bailey castle to go with the History topic on Castles. Mrs Holmes was very impressed with Arthur's superb example of pictorial maths' problem solving for multiplication and division and with his lovely prayer.
Our Junior 3 pupils have been busy too. Mr Stedeford tasked the children to build the development of a settlement from village to town to city and he was very pleased with Ralph and Chloe's work and awarded both a JDV. Then both Carter and Theo wrote super stories, the children were writing from a plan they had created the day before. Their main learning task was to write using paragraphs, and they had free reign with the story content. Both boys produced excellent pieces of work. Finally Jason impressed us all with his super lawn mower invention, have a look at him here.
Keep it up everyone, stay focused and motivated and remember your teachers are here for you.