Super Self Portraits In The Style Of Romero Britto
09 Dec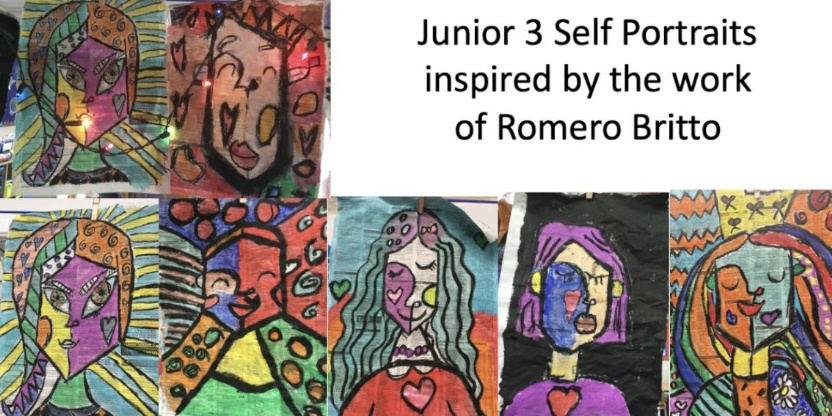 Junior 3 have loved finding out about the life of world-famous Brazilian pop artist Romero Britto and what inspired and motivated him to become such an acclaimed artist.
Together they have explored his bold use of colour, striking geometric shapes and clearly defined lines before setting about creating their own vibrant and joyful self-portraits.
They were even lucky enough to receive a special video message from the artist himself, causing such excitement amongst the children. A huge thank you to Romero for that wonderful surprise.
We hope you all enjoy seeing our finished pieces here: https://vimeo.com/488505370