Crackley Pupils' Diaries Added To National Archives For Prosperity
09 Jun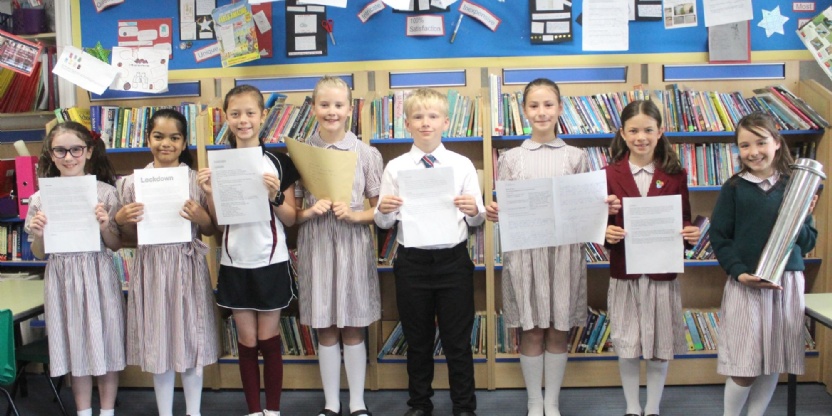 Children from Crackley Hall School in Kenilworth have helped to capture the everyday life of people in the UK today. The Year 4 children wrote diary extracts for National Diary Day on Wednesday 12 May, recording their day, reflecting back over the past year and looking forward to the future. Their handwritten snapshots of their life were then submitted to the UK's Mass Observation Archive.
The Mass Observation Archive first called on people to write a diary for a day on 12 May 1937, the day of George VI's Coronation, and since then they have regularly called for diary entries to record the thoughts, feelings and opinions of everyday people in the Britain.
The pupils' extracts will join thousands of diaries stored in the archive at The Keep, near Falmer in East Sussex. The Keep is a giant repository holding records dating back as far as 1101 through to the present day.
Suzanne Rose, Education & Outreach Officer at The Mass Observation Archive, commented, "Thank you for the gift of these diaries and for taking part. The Mass Observation Archive has been collecting diaries since 1937 and the children's diaries will be added to this collection. They will be used for teaching and learning activities and outreach too and the information they contain will help future generations of children learn about what it was like to be a child in 2021."
The diary entries will also be saved for prosperity at Crackley Hall School as they will be included in the school's own archive and in a Time Capsule which is due to be sealed at the end of the school year.
Susanne Jackson-Mayne, Year 4 Teacher, said, "The diary entries share the lives, hopes and dreams of our young pupils. Reading them gave me an insight in to how life has been for the children during lockdown and online learning, they made me sad but proud. It is wonderful that their memories are being saved for future generations. The children who have chosen to submit their extracts are thrilled that they have been accepted."