Junior 4 Savour Their Tea-Tasting Task
08 Nov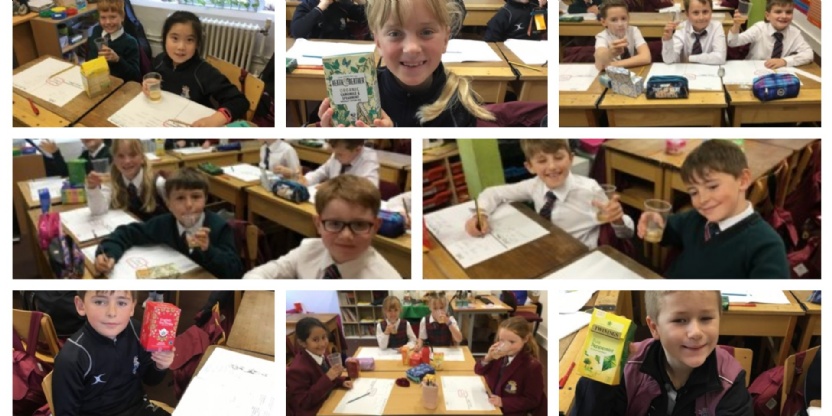 Junior 4 pupils have had an extra exciting week tickling their taste buds while developing their literacy skills in their Science and Art lessons.
The children were concluding their work on their class book The Cloud Tea Monkeys by Elspeth Graham and Mal Peet. The story tells the tale of a young girl picking the finest tea leaves, with the help of her friends the monkeys.
The pupils really enjoyed picking leaves and making their own tea in Science and then tasting different herbal teas to help 'infuse' them with wow words in English! Their teachers set them the task of making a box for their own tea and writing slogans, rhetorical questions and persuasive language to describe the tea. Using examples from a range of tea boxes they were able to extend their vocabulary by magpi-ing descriptive phrases from the professional tea makers.
Junior 4 really savoured their tea tasting task and what a great example of cross curricular learning!