Reception Get Busy In Bethlehem
08 Dec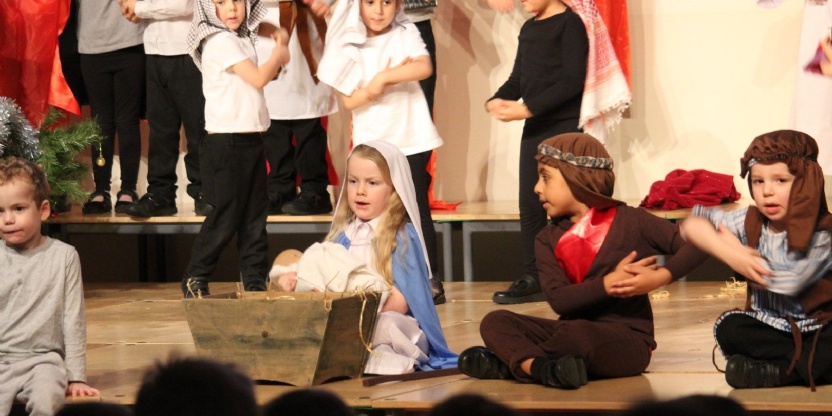 On Tuesday 7 December, the Reception children took to the stage to perform Busy, Busy Bethlehem, a nativity told through the eyes of a busy Bethlehem solider.
Bethlehem is busy, busy, busy with preparations for the day of the approaching census. Watching the excitement and directing the crowds is a little soldier sent to Bethlehem by Caesar Augustus. He loves to organise everybody and thinks that nothing could be more important than being in charge.
So when Mary and Joseph arrive late, the little soldier is initially very cross, but something changes and he can't understand why. He forgets all about organising and follows the shepherds and wise men to discover a very special baby has been born.
The simple story was told beautifully with each child carefully enunciating their individual lines. We are so proud of all of them, they performed brilliantly. A huge well done to Reception.