Super Junior Da Vinci Half Term Projects
18 Nov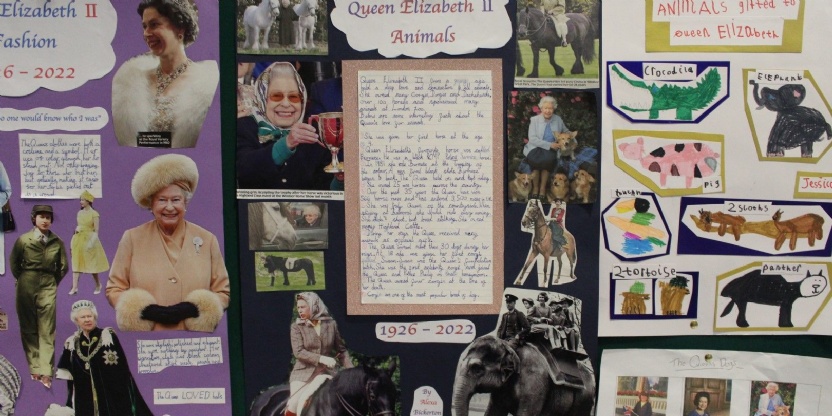 Over the Michaelmas half-term pupils were challenged to create their own project on Her Majesty Queen Elizabeth II. Mrs Allen asked pupils to investigate the Queen's extraordinary life and to find out more about her, to choose interesting facts and to present them in a creative way.
We had lots of entries from pupils from Reception up to Junior 6, and they covered lots of aspects of her reign including her love of animals, the countries in the commonwealth as well as her sense of style and the secret codes in her handbags! The super projects have been on display in The Gables – if you get chance, please do take a look. You can see some off them in the gallery.
A huge well done to all the participants in the Junior da Vinci challenge, every pupil who submitted a project has been awarded a creativity strand for a History Junior Da Vinci award. These will be presented during upcoming assemblies.