Parlez-vous Français?
16 Mar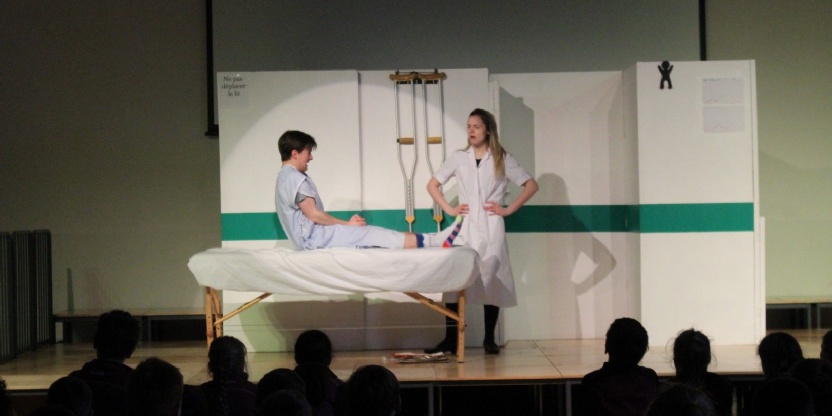 Crackley Hall welcomed Onatti Productions into school on Wednesday 15 March for a fantastic afternoon of interactive French theatre.
Onatti performed the play, 'Parlez-vous Français?' to pupils in Junior 5 and Junior 6 who all really enjoyed and engaged with the challenge of following the story as they were immersed into the performance in French.
The story itself centred around a boy called Archie who, whilst on a school skiing trip to France, finds himself in a French hospital. When his teacher is called away, Archie is left alone in the hospital where nobody speaks English. It was very amusing to follow Archie's encounters as he tried to get by with his basic French, with hilarious consequences.
The French in the play included many words and phrases which the children recognised and introduced new vocabulary in a fun way. There was plenty of laughter alongside the learning as the actors engaged with the audience. Some pupils even had the chance to join in the performance on stage.
It was a fantastic learning experience for them all.