Crackley's Incredible Coronation Celebrations!
09 May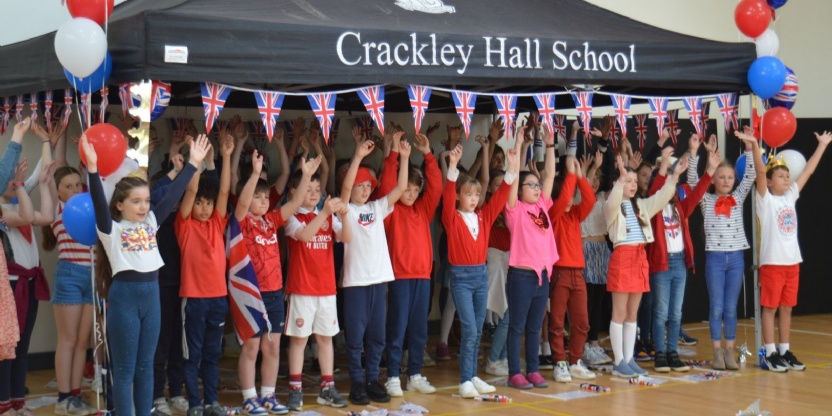 To mark the coronation of His Majesty the King, Crackley Hall pupils sang triumphantly and performed majestically, albeit in the school hall rather than on the fields as originally planned.
Adorned in red, white and blue, each year group graciously gave a ceremonious performance:-
Reception - Performed a poem called King Charles III and displayed their paintings of the new King.
Junior 1 - Performed the poem, Buckingham Palace by A A Milne.
Junior 2 - Performed If you're a King and you know it together with a class prayer.
Junior 3 - Sang Street Party after a morning of arts and craft activities.
Junior 4 - Performed a rap of King for a Day penned by Mrs Jackson-Mayne.
Junior 5 - Performed To the Sound of Trumpets and ended with 'God Save the King.'
Junior 6 - Performed I Just Can't Wait to be King from The Lion King.
Then to celebrate the coronation of the new king, Crackley Hall's Choral Group, joined primary school and community choirs at Kenilworth Castle, for the Choirs At The Castle celebration on Sunday 7 May.
Head of Music, Mrs Olden, led the pupils in singing amongst others, Coronation Day, a song specially written for the occasion. It was lovely to see so many children attending and celebrating this momentous moment in British history.
We hope you all enjoyed your own celebrations over the weekend.